Airports of all sizes across the United States rely on standard chain-link fencing for physical perimeter security. Why? It's relatively low cost and easy to install. And yet, we are regularly reminded of the shortcomings of chain-link fencing on the news. The Van Nuys Airport car chase is one recent example.
Standard chain-link fences pose a major liability for airports if they aren't reinforced with crash-rated barriers or replaced with more effective solutions altogether. Through our work with some of the busiest airports in the U.S., our team of perimeter security experts has seen it all, including extensive property damage and the potential for injury or loss of life. 
Destruction and tragedy are avoidable with the proper systems in place. Here are some of the best airport perimeter security solutions beyond chain-link fencing: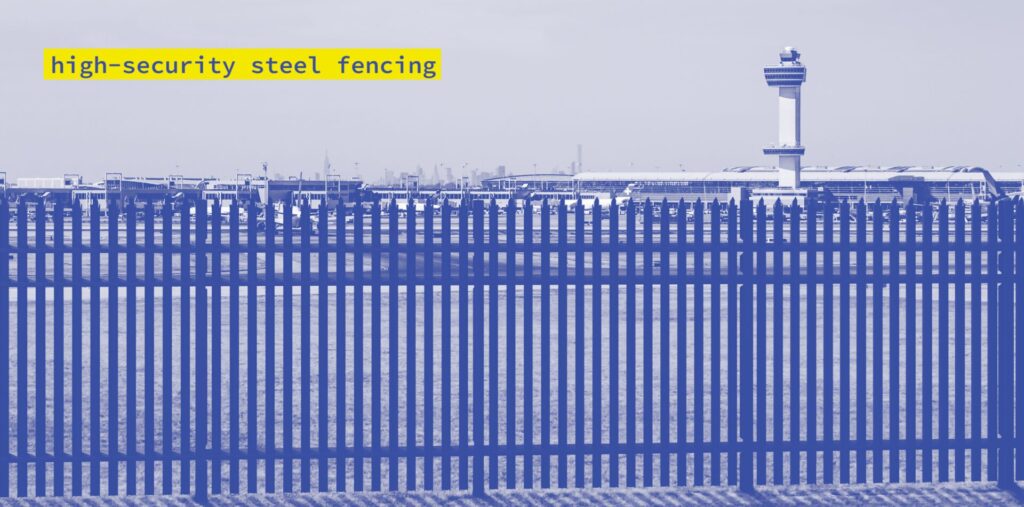 High-Security Steel Fencing
For maximum airport protection that deters and impedes potential threats, consider high-security steel fencing like ARES™. Unlike standard chain-link fencing, ARES™ is made from solid steel I-beams with three styles and up to 142" heights. 
Designed to deter, deny and delay, high-security steel fencing can weather the elements without sacrificing strength. It features anti-climb properties and anti-tamper brackets, which are crucial for outsmarting potential threats.
ARES™ comes in fully assembled panels for fast installation and it's virtually maintenance-free. UV inhibitors resist fading, so you can have years of protection without repainting.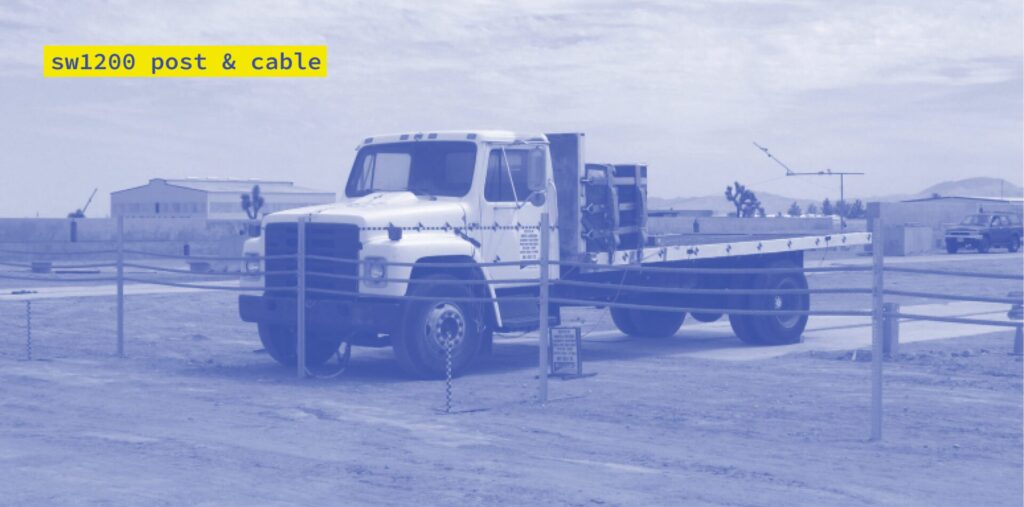 SW1200 Post and Cable
Many airports have large areas where standard chain-link does not provide adequate perimeter protection. They require a crash-rated or an engineered anti-ram protection system. 
The SW1200 Post and Cable Passive Barrier System is a cost-effective, flexible solution. Faster to set up and less expensive to provide and install than fixed bollards, boulders, reinforced walls and alternative post and cable systems, the SW1200 provides optimal perimeter protection along roadways, entry corridors or to protect critical infrastructure.
The system can be easily paired with chain-link fences, palisade high-security/anti-climb fencing or even integrated with more decorative masonry structures.
Other Airport Perimeter Security Solutions
There is no one-size-fits-all solution to airport perimeter security. Large airports, in particular, often require a multipronged approach with a variety of physical security solutions working in tandem. 
Some of the busiest airports in the U.S. rely on Global GRAB's airport perimeter security solutions to defend against potential threats. In addition to ARES™ and the SW1200 Post and Cable, we proudly supply airports with our award-winning, less-than-lethal GRAB-300, as well as Guard Booths, Canopies and Access Control.

We take great pride in helping protect airports with turnkey perimeter security innovations that ensure maximum protection and minimize risk to people and property. Unlike other firms, we handle all aspects of the design and installation of airport perimeter security solutions, including engineering, fabrication, manufacturing, design, integration of products, and more.
Learn about our process and contact us to level-up your airport security.
Follow Global GRAB on LinkedIn for all the latest news and expert insights.