The use of a Vehicle as a Weapon (VAW) continues to be touted by terrorist organizations as a method for causing harm. Hostile vehicle mitigation is of upmost importance for the safety of people, places and data.
Many of these vehicle ramming attacks are carried out against soft targets by inexperienced terrorists. The use of a vehicle as a weapon requires little to no tech or training yet can cause significant damage and loss of life.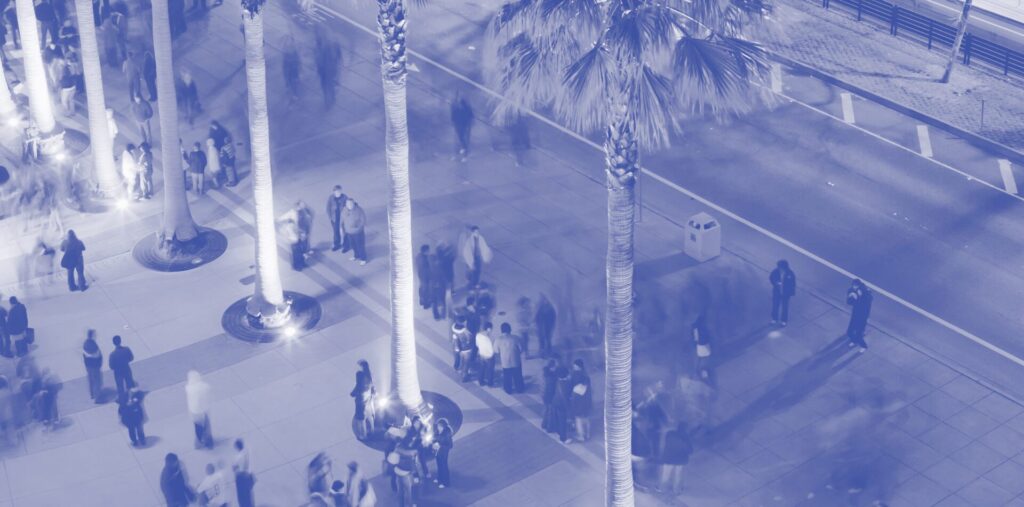 Vehicle ramming isn't just used to target pedestrians. Physical locations are also the target of hostile vehicle attacks, with the attacker intending to cause mass casualties, injuries and significant property damage. There have been vehicle ramming incidents at airports, sports venues, military bases, and government buildings.
The use of a Vehicle as a Weapon requires a relatively low investment on the perpetrator's part. Experts predict that we will continue to see vehicles used to breach security across verticals. While our team is known for our government and military contracts, we actually work with a wide range of leading commercial and corporate entities worldwide.
Airports, stadiums, data centers, nuclear plants, financial centers, and corporate headquarters leverage the experience of our team of security experts to evaluate perimeter vulnerabilities, recommend best practices and install turnkey hostile vehicle mitigation solutions.
Hostile Vehicle Mitigation
Hostile Vehicle Mitigation (or HVM) focuses on understanding the potential risk for vehicle-borne attack and reducing those risks by installing active & passive barriers and other systems that deter and prevent vehicle access. HVM is a priority for many government and corporate clients because of the ever changing world we live in.
As Vehicle as a Weapon attacks rise, the need for HVM measures is increasingly necessary for both soft and hard targets. As noted, these attacks are more spontaneous than sophisticated, well-funded terror plots. Therefore, an attack using a vehicle may be less likely to be thwarted by intelligence information. Instead, the best protection may come from ensuring your perimeter security and vehicle barrier systems are delivered by a Team of recognized security experts.
Based on a consultation and threat assessment, our team of perimeter security experts will design and recommend an end-to-end solution that may include a mix of passive and active barriers depending on a variety of factors and goals.
Passive Barriers
At Global GRAB, we implement passive barriers to fortify wide perimeters to provide hostile vehicle mitigation.
Often, we utilize SW1200 Post and Cable or ARES (high security galvanized steel fencing) to replace or harden chain link fencing. The SW1200 Post and Cable Passive Barrier System is less expensive and quicker to install than bollards, fixed barriers or reinforced walls.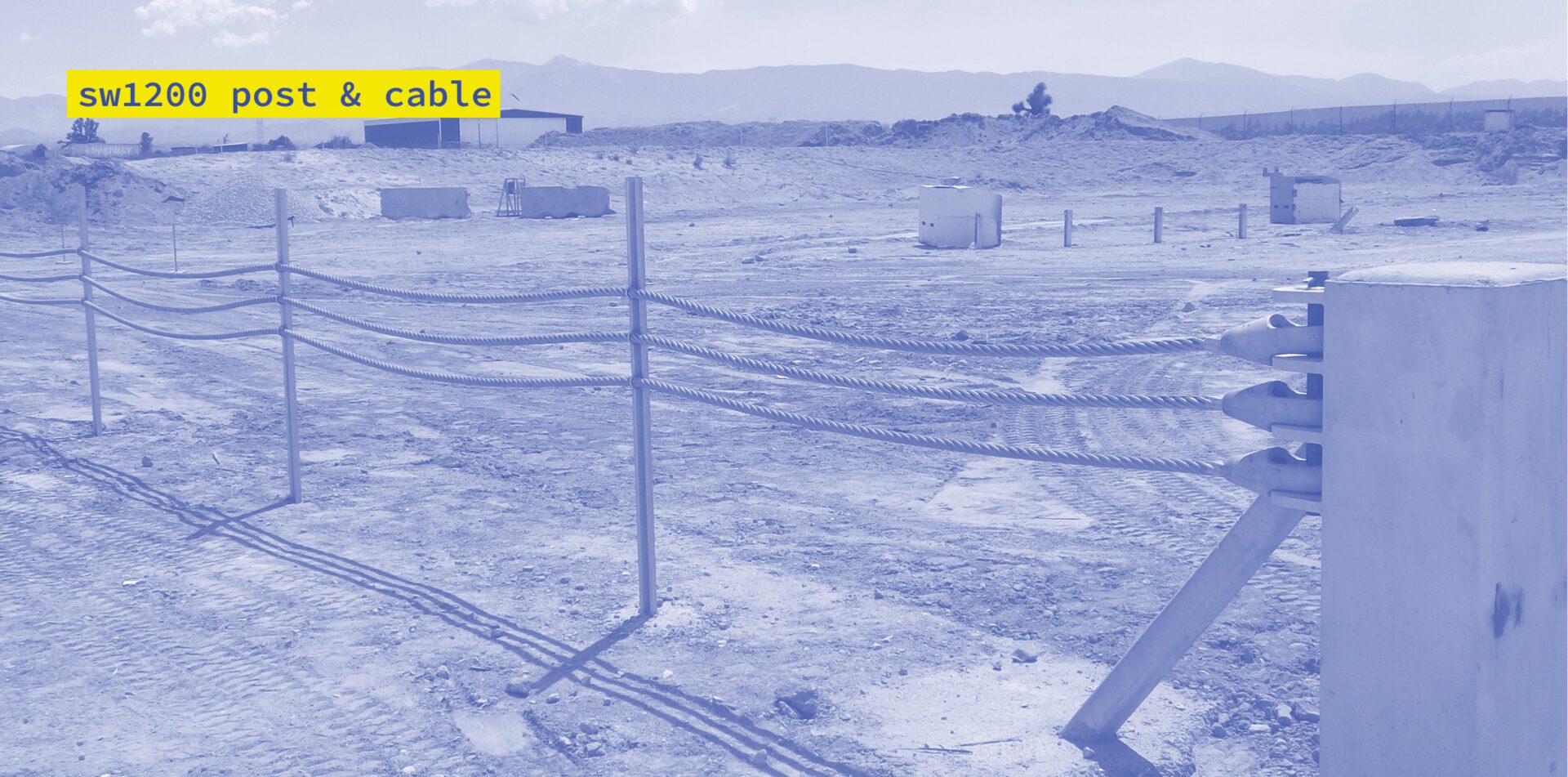 We regularly pair our ASTM crash rated SW1200 Post and Cable to reinforce traditional chain link fencing making it an ideal solution to harden a perimeter along roadways or entry corridors, and also anti-climb fencing in places where there is high pedestrian traffic.
Airport perimeter security is an example of the need for crash-rated anti-ram protection. In fact, in a 2015 article by Security Magazine, airport fences have been breached almost 300 times over ten years.
The following examples are only two of countless vehicle attack incidents happening regularly at airports worldwide.
In 2019, a reckless driver crashed through the chain-link fence surrounding Sarasota-Bradenton Airport and sped toward the terminal. After barrelling through a wall into the baggage claim area, the pickup truck slammed into a manned National Car Rental desk, almost mowing down car rental personnel before coming to a stop.
In 2020, a car barreled through the chain link fencing at Cleveland Hopkins International Airport. The unauthorized access triggered no alarms. In fact, airport security personnel were only alerted to the threat when the driver called the police himself to notify the authorities.
Both of these breaches could have been prevented by implementing SW1200 Post and Cable around the airport's perimeter.
Active Barriers
Active barriers are deployed by security professionals when a hostile vehicle attack is imminent for hostile vehicle mitigation. Power-assisted with moveable parts, active barriers are oftentimes automatically, manually or mechanically operated to prevent vehicle access at critical access points.
Typically, active barriers are located at critical access points and deployed by trained security personnel. At Global GRAB, we start with a best-practices consult before designing and engineering an end-to-end perimeter security solution that suits your vulnerabilities.
Our suite of solutions features a variety of active barriers, including traditional barriers and less-than-lethal barriers. All of our active barrier solutions are ASTM-rated and can integrate into existing security schemes.
The Ground Retractable Automobile Barrier (GRAB-300) system is an active vehicle barrier that operates under a patented energy absorption system to create a less than lethal final denial. The system has met the test criteria of ASTM 2656-07 M50/P2 (15,000 lb truck at 50 mph, Penetration 3.31' to 23.0'). With two second operation, this is an ideal option for final denial at an access point. The GRAB-300 is low-maintenance and designed for quick part replacement.
The Ground Retractable Automobile Barrier (GRAB-400) system is an active vehicle barrier that has met the test criteria of ASTM 2656-07 M40/P2 (15,000 lb truck at 40 mph, Penetration 3.31' to 23.0'). In numerous real-world impacts, as seen in this crash test video, the GRAB system has effectively stopped vehicles weighing 15,000 lbs traveling at speeds reaching 40 mph and above.
The RSS 2000 is an all-electric finger wedge that comes in 4, 5 or 6 posts offering protection from 8' through 13'. This wedge barrier is fully assembled, cost-effective and installed in 1-2 days.
Our SW1900 Wedge is an innovative take on a traditional wedge barrier. With noise-dampening technology and an 18" shallow-mount foundation, the SW1900 is easily installed in a single day and is shipped ready for installation. In independent third-party testing, the SW1900 was immediately cycled multiple times, demonstrating that the unit could withstand impact and remain functional.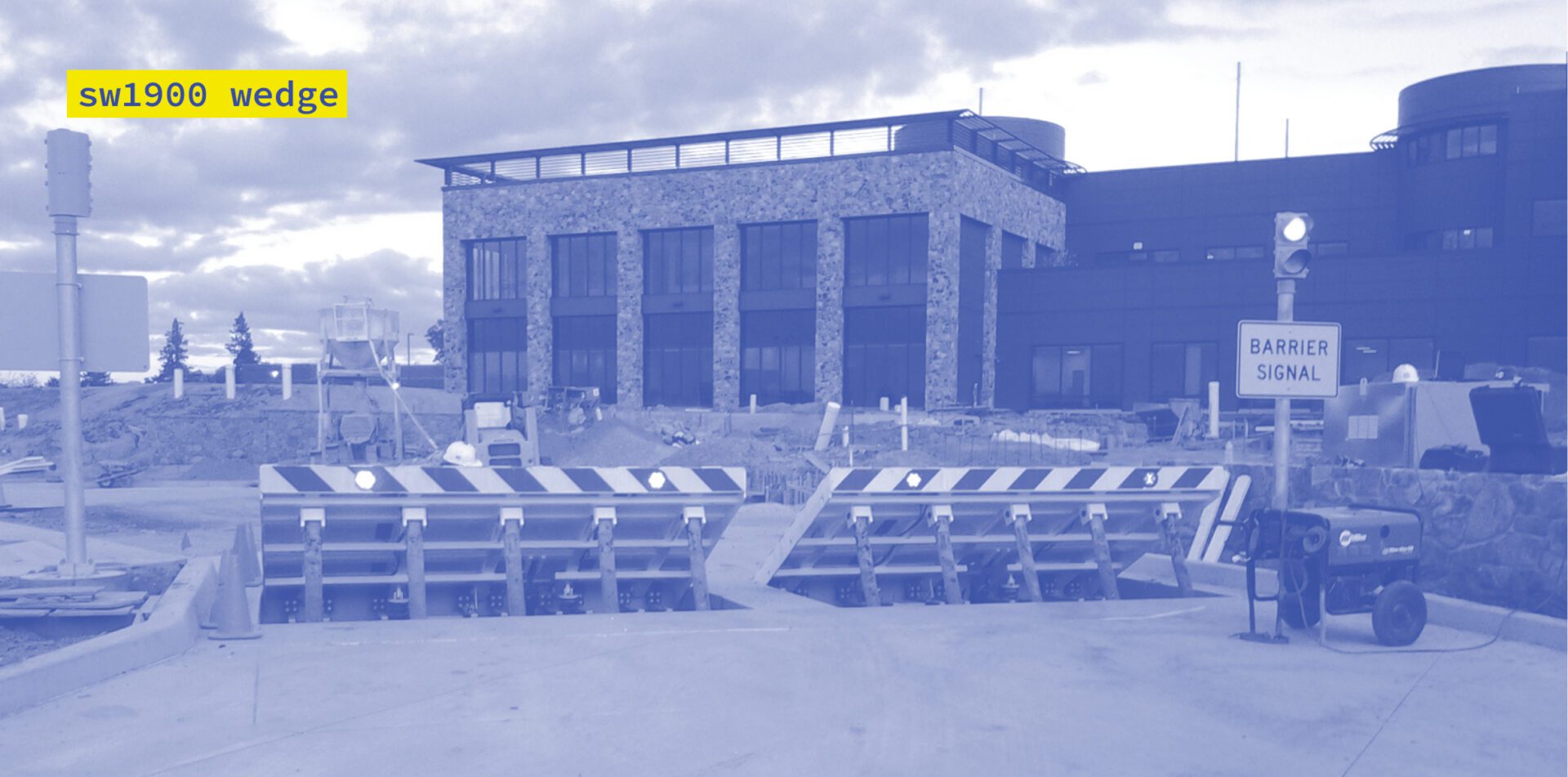 Less-Than-Lethal
When there is a fatality by use of protective barriers, it leads to the question, "Could we have used something less-than-lethal to prevent this person from being killed?"
When the attacker survives, law enforcement and security personnel can question the person, obtaining critical information to prevent a future attack. The intelligence garnered from questioning also provides a deeper understanding of why the person chose to use a vehicle as a weapon.
Additionally, some hostile vehicle situations are unintentional. For example, a driver experiencing a medical emergency may inadvertently breach an entry point. In this situation, there is no question that a less-than-lethal solution for stopping the vehicle is preferred.
Traditional, or legacy, barrier systems tend to have increased lethal possibility; less-than-lethal is an all-around superior alternative when considering hostile vehicle mitigation.
Working With Global GRAB Technologies, Inc.
Everyone on the team at Global GRAB Technologies is a perimeter security expert.
From our first communication with you, our conversations focus on your unique perimeter security vulnerabilities. In discussing your needs, we thoughtfully consider opportunities to harden your perimeters and protect your assets.
With end-to-end capabilities, Global GRAB will be your go-to from start to finish. We'll host a best-practices consult, design and engineer a solution, construct and integrate the solution with your existing infrastructure, and provide ongoing support and maintenance.
If your existing perimeter security solution is a chain link fence or barbed wire, we need to talk. Contact the team today.