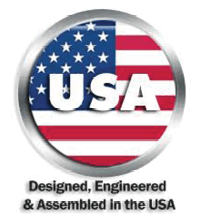 Global GRAB's CATSCLAW Tire Shredding products and solutions are a less-than-lethal alternative designed for a variety of use cases to include border and security checkpoints, stopping hostile and threat vehicles, smuggling interdiction, combatting terrorism, special security details and events and providing a second layer of deterrence and protection.
CATSCLAW in-ground, permanent, mobile and tactical tire-shredding product line provides officers the ability to selectively immobilize a target vehicle in the safest manner possible.
The performance, durability, reliability and operational life span of our products prove to make CATSCLAW a smart investment as used by defense and military agencies.
see the solution
let's talk 615.551.0706
purchase catsclaw
Less-Than-Lethal Product for Stopping Vehicles

Proven Durability, Reliability and Operational Life Span

Easy Installation

Mobile and Tactical Systems Require No Formal Installation, Ship Fully Charged and Ready to Use and Are Low Maintenance

In-Ground System May Be Equipped With Additional Control Panels,

Traffic Warning Lights, Signs and Special Reverse Entry Protection Options


Control May Be Integrated With Other Vehicle Barrier and Perimeter Security Systems

In-Ground Installation Performed by the Global GRAB Team of Experienced Professionals
what they're saying
I want to take this opportunity to let you know how much we appreciate the efforts of you and your team in assisting with our security posture throughout the week of the Democratic National Convention in Charlotte, North Carolina. From the procurement of the fence product itself, to the set up and take down, your staff was professional every step of the way. Our folks and others had nothing but positive things to say about the appearance and functionality of the product. Please ensure your team and leadership receive this as this has been a wonderful partnership that we hope to continue with. Thank you to you and your team again.
As the former Construction Manager for the Front Gate (MILCON) project at Parris Island, SC, it is my pleasure to provide my input regarding the construction of this project. In my view, you and your team, brought unmatched qualities that ensured the successful completion of the Front Gate project. Honesty, diligence, knowledge, competence, reliability, experience, commitment, and professionalism are only some of them. However, the most impressive quality I observed was simply 'wanting to provide a great product'. It was that 'attitude' that helped overcome a wide array challenges in a timely manner. The successful completion of the Front Gate project is a great testament that, with the right people, a project can be done right, in time, and within budget.
Global GRAB is a powerful and strong defense company. The team is extremely helpful and operates a great facility.
The GRAB Barriers were selected because they were considered by the Provost Marshal's Office to be the only Non-Lethal barrier that met or exceeded every State, Federal, and Army Standard for stopping a specific "Threat Vehicle" and with less risk to drivers and occupants.