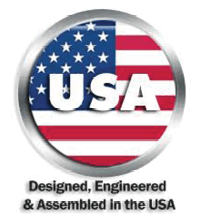 Global GRAB Technologies can deliver your booth in as little as six to eight weeks depending on your facility's needs and the condition of the areas in which the security booth will be placed.
let's talk 877.260.4722
Preassembled, Designed and Structurally Engineered. 14-Gauge Steel Mechanical Square Tubing Framework Meets ASTM-A500 Standards.
Prefabricated as Specified by the UFGS Specifications, Section 13.34.21.
16-Gauge Interior Panels, Fabricated and Insulated to a Minimum R-12. All Joints Pressure Sealed Against any Weather Intrusion.
Top-Hung, Horizontal Sliding Doors With an Extruded Aluminum Frame. Doors Come With Heavy-Duty Hardware, Keyed Lock and Weather Stripping.
Non-Slip Flooring for Safety. Anti-Fatigue Mats can be Provided Upon Request.
Rust-Inhibitive High Build Epoxy Primer and Urethane Finish Coat. Custom Designs and Colors are Available.
1500-4400 Watt, 110/220 Volt HVAC With Fan and Internal Wall-Mounted Thermostat Control. Ceiling Mounted Unit Optional. Bullet-Resistant Shroud Covering HVAC System Available for Ballistic Rated Models.
Four 20 Amp, 120 Volt, GFI Duplex Wall Outlets.
Pre-Wired Electrical Power Service in Accordance With U.L. and NEC Standards for Quick and Easy Installation on the Project Site. 125 Amp, 120/240 Volt, Three-Wire, Single Phase, 8-16 Circuit Breaker Panel.
what they're saying
I want to take this opportunity to let you know how much we appreciate the efforts of you and your team in assisting with our security posture throughout the week of the Democratic National Convention in Charlotte, North Carolina. From the procurement of the fence product itself, to the set up and take down, your staff was professional every step of the way. Our folks and others had nothing but positive things to say about the appearance and functionality of the product. Please ensure your team and leadership receive this as this has been a wonderful partnership that we hope to continue with. Thank you to you and your team again.
As the former Construction Manager for the Front Gate (MILCON) project at Parris Island, SC, it is my pleasure to provide my input regarding the construction of this project. In my view, you and your team, brought unmatched qualities that ensured the successful completion of the Front Gate project. Honesty, diligence, knowledge, competence, reliability, experience, commitment, and professionalism are only some of them. However, the most impressive quality I observed was simply 'wanting to provide a great product'. It was that 'attitude' that helped overcome a wide array challenges in a timely manner. The successful completion of the Front Gate project is a great testament that, with the right people, a project can be done right, in time, and within budget.
Global GRAB is a powerful and strong defense company. The team is extremely helpful and operates a great facility.
The GRAB Barriers were selected because they were considered by the Provost Marshal's Office to be the only Non-Lethal barrier that met or exceeded every State, Federal, and Army Standard for stopping a specific "Threat Vehicle" and with less risk to drivers and occupants.