UVIS
Under Vehicle Inspection Systems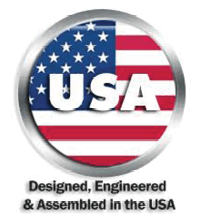 Global GRAB provides an Under Vehicle Inspection System (UVIS) as part of our electronic monitoring solutions. UVIS provides a safe, rapid and thorough method of examining passenger and commercial vehicles' undercarraiges. The UVIS includes a user friendly touch-screen interface that makes inspections easier and faster. The entire underside of the vehicle is scanned to provide a complete full-color image that can be magnified up to 12 times. The entire length of the undercarriage can be inspected in a matter of seconds.
Vehicle drives over UVIS imaging unit at up to 10 mph
Scene camera captures images of vehicle
Images are transferred to workstation in lane booth
Guard examines vehicle images and authorizes vehicle entry
Database automatically stores event record.
let's talk 615.551.0706
what they're saying
I want to take this opportunity to let you know how much we appreciate the efforts of you and your team in assisting with our security posture throughout the week of the Democratic National Convention in Charlotte, North Carolina. From the procurement of the fence product itself, to the set up and take down, your staff was professional every step of the way. Our folks and others had nothing but positive things to say about the appearance and functionality of the product. Please ensure your team and leadership receive this as this has been a wonderful partnership that we hope to continue with. Thank you to you and your team again.
As the former Construction Manager for the Front Gate (MILCON) project at Parris Island, SC, it is my pleasure to provide my input regarding the construction of this project. In my view, you and your team, brought unmatched qualities that ensured the successful completion of the Front Gate project. Honesty, diligence, knowledge, competence, reliability, experience, commitment, and professionalism are only some of them. However, the most impressive quality I observed was simply 'wanting to provide a great product'. It was that 'attitude' that helped overcome a wide array challenges in a timely manner. The successful completion of the Front Gate project is a great testament that, with the right people, a project can be done right, in time, and within budget.
Global GRAB is a powerful and strong defense company. The team is extremely helpful and operates a great facility.
The GRAB Barriers were selected because they were considered by the Provost Marshal's Office to be the only Non-Lethal barrier that met or exceeded every State, Federal, and Army Standard for stopping a specific "Threat Vehicle" and with less risk to drivers and occupants.