When perimeter security isn't part of a data center's original design, the facility is often left unprotected, vulnerable to threats.
Here's why:
Some tech companies are able to build data centers from the ground up, working physical perimeter security into early planning phases. In fact, before construction, perimeter security experts like those at Global GRAB can engage in a design phase that outlines appropriate data center security layers. 
Other data centers already have perimeters like chain link fences in place but need more reinforced and crash-rated solutions. No matter the need, the team at Global GRAB can identify and secure the perimeter from potential threats. 
The process begins with a consultation, which includes a review of any current solutions and identifying potential threats. We then move into schematic design. Early in schematic design, a customized suite of end-to-end perimeter security solutions addresses the potential threats and maximizes opportunities to secure the property and its assets. The process then moves into design development, construction documents and administration.
This process can also include design, fabrication, installation, maintenance and support for various solutions, including active barriers, passive barriers, guard booths and canopies, tire shred solutions, access control, video surveillance and more.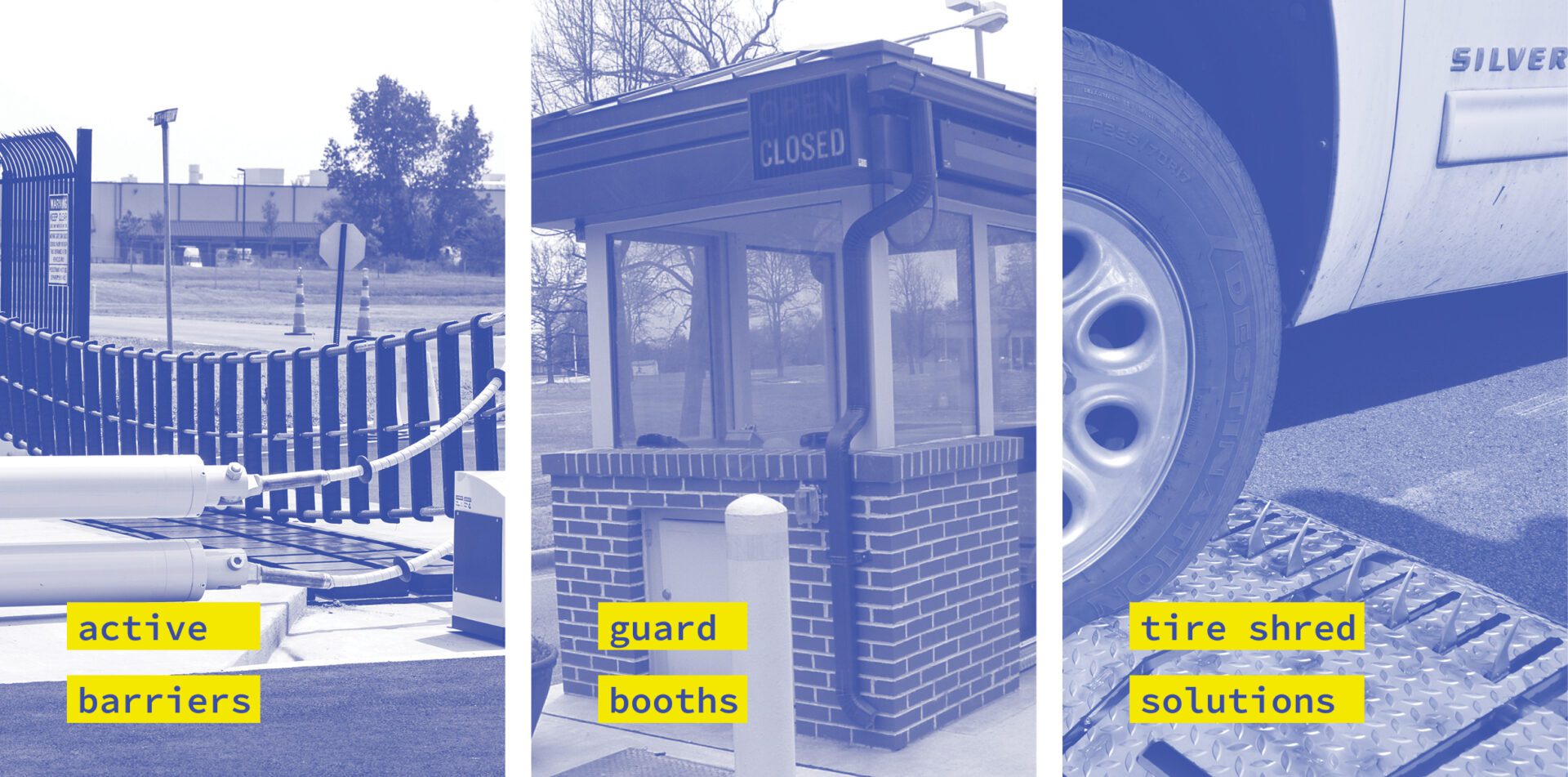 However, not every data center build-out takes a security-first perspective. In fact, many data centers are now being housed in old warehouses or other existing structures in densely populated commercial zones.
The demand for data drives infrastructure expansion that feeds a growing need for secure data centers. 
One of the ways companies are expanding their data center footprint is through adaptive reuse. While converting existing buildings for historical preservation or enhanced aesthetics is not a new concept, adaptive reuse is becoming increasingly attractive for data center expansion.
Adapting an existing warehouse into a data center can potentially fast-track the project, save money on building materials, have tax advantages, can save costs on demolition and can allow for parts of the building to be occupied before completion of the full project. 
For example, the planning department may not require a site plan application for the adaptation of a warehouse. Similarly, the entire permitting process may be expedited by reusing an existing commercially zoned building. This approach means that a data center can go live quicker, which has an obvious impact on the business' bottom line.
Often, in these instances, perimeter security sits squarely on the backburner while various other aspects are prioritized. Specifically,  many existing facilities adapted for data centers are protected solely by a standard chain link fence. While a chain link fence may define a data center's perimeter, it does relatively nothing to keep intruders at bay.
However, as global privacy regulations expand, there is an ever-increasing and urgent focus on securing data centers. Our team of perimeter security professionals specializes in working with existing structures to harden perimeters and protect data centers.
Hardening Data Center Perimeters Against Hostile Vehicles
Vulnerable behind a chain-link fence with no Hostile Vehicle Mitigation solutions in place, a data center is extremely susceptible to a hostile vehicle. This attack may be at the hands of a terrorist. However, the vehicular breach could also come as the result of a drunk driving accident or a crash caused by an epileptic episode or other medical emergency.
When an automobile penetrates the perimeter of a data center, the results can be devastating. 
Data centers have experienced the destruction of equipment, costly downtime, reputation damage, and even the failure of backup systems due to a hostile vehicle threat.
Oftentimes, data center's are not aware of potential threats until it's too late. 
Hardening Data Center Perimeters to Attract Clients
Data centers are geographically located in places with reliable and competitively priced power, low risk of natural disaster, tech talent, and more. Additionally, start-ups and even established tech companies are choosing colocation for data centers, which means they are renting space in a larger data center. 
Often, we're called in by existing data centers with colocation to harden perimeters in line with client security requirements. For example, when a high-profile client decides to rent space in a smaller data center, that client will likely call for enhanced security measures to protect their assets. 
Security levels and backup resources typically increase across tiers, which can also attract clients. Potential clients might be able to influence security aspects prior to build but typically not after. Enhanced security has benefits such as: sealability, lower costs, less technology staff, geographic locations and predictable expenses with contracts in place. 
How We Harden Data Center Perimeter Security
Perimeter security for data centers is determined largely by the center's footprint, location, and individual security threats. 
At Global GRAB, we work with existing data centers to fortify existing perimeter security setups. Our services vary based on the individual data center's needs. However, we often start by hardening the perimeter by reinforcing the chain link fence with a crash-rated SW1200 post and cable system.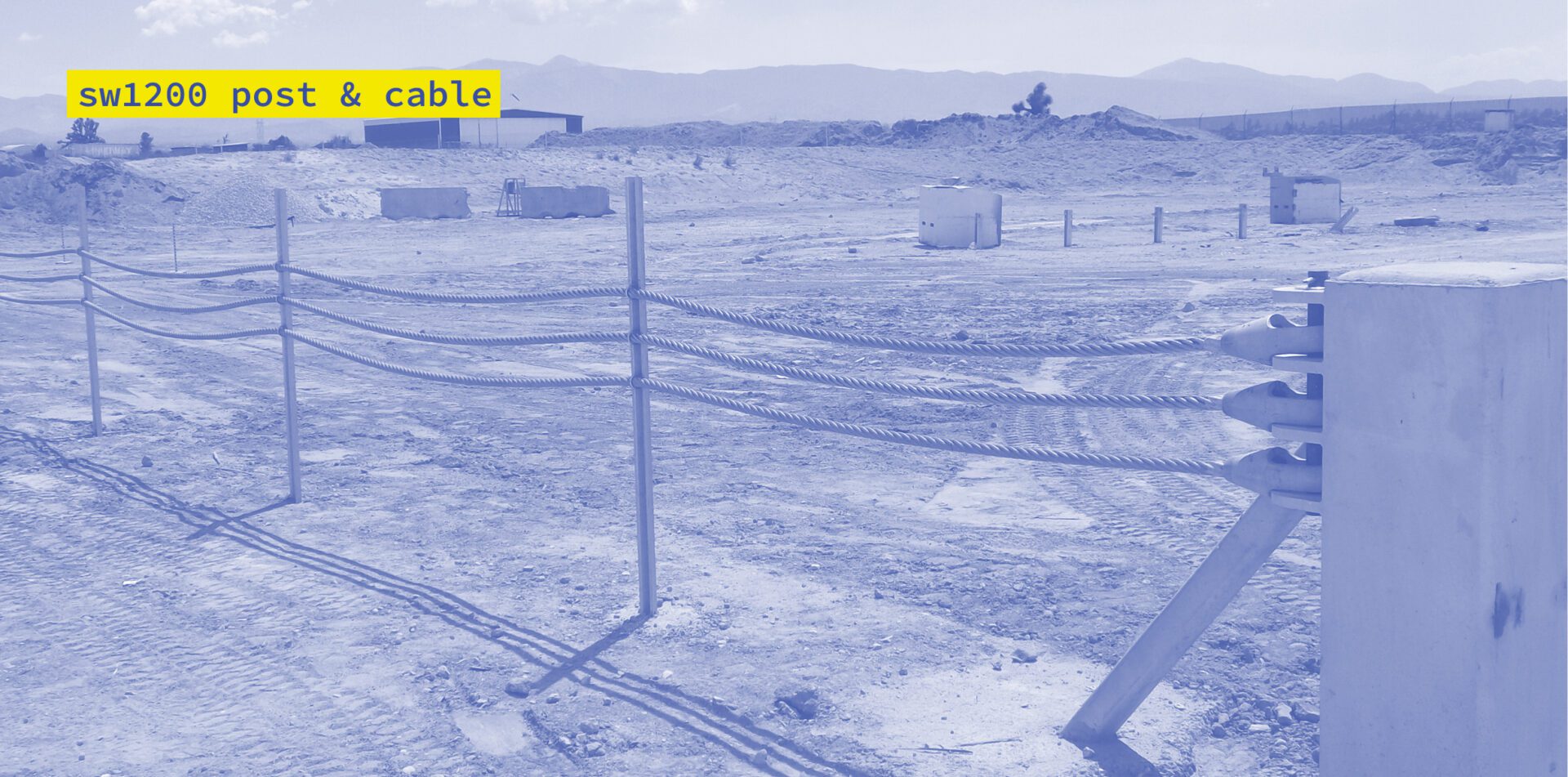 Additionally, our team can design, fabricate, and install anti-ram fences, crash-rated bollards, hostile vehicle mitigation and other systems. Finally, we can consult to identify threats and vulnerabilities before proposing a custom solution.
Looking to harden your data center's perimeter by reinforcing your standard chain-link fence? Contact the team of end-to-end perimeter security experts today. We exist to protect.
Follow Global GRAB on LinkedIn for industry updates.