Security is one of the driving forces for smooth operations of any enterprise. A fully implemented plan is the only way to ensure the protection of information, software, and user access network and helps prevent a breach in the security protocols. Physical security is an essential facet of security planning, as it ensures the safeguarding of all tangible assets including building sites, equipment, machinery, and also humans. It also creates a safe environment of work and prevents work operations to be hindered by vandalism, theft, or any man-made catastrophes.
Security providers are now taking their solutions a notch higher by diverting from conventional methods of electric fences and turnstiles, by adding high-tech innovations into them. These include the implementation of audio and motion detectors, tampering alerts through beacons, RFID badges, and radio frequency. These alerts help security personnel to be notified in real-time and address any potential threat immediately. Intelligent advents of facial and license plate recognition are also progressive automated methods of reinstating security on a greater level in several physical security systems like school campuses, prisons, and secure facilities. The use of AI-powered security robots and automated drones has also helped elevate physical security by providing active surveillance and instant emergency response.
This coalescence of physical security with innovative AIpowered technology is a turning point in the security scenario of enterprises. To help find the best solutions, a distinguished panel of prominent CEOs, CIOs, VCs, and analysts, along with Enterprise Security Magazine editorial board has assessed and streamlined the companies offering ground-breaking solutions in physical security. We present to you "Top 10 Physical Security Solution Providers – 2019."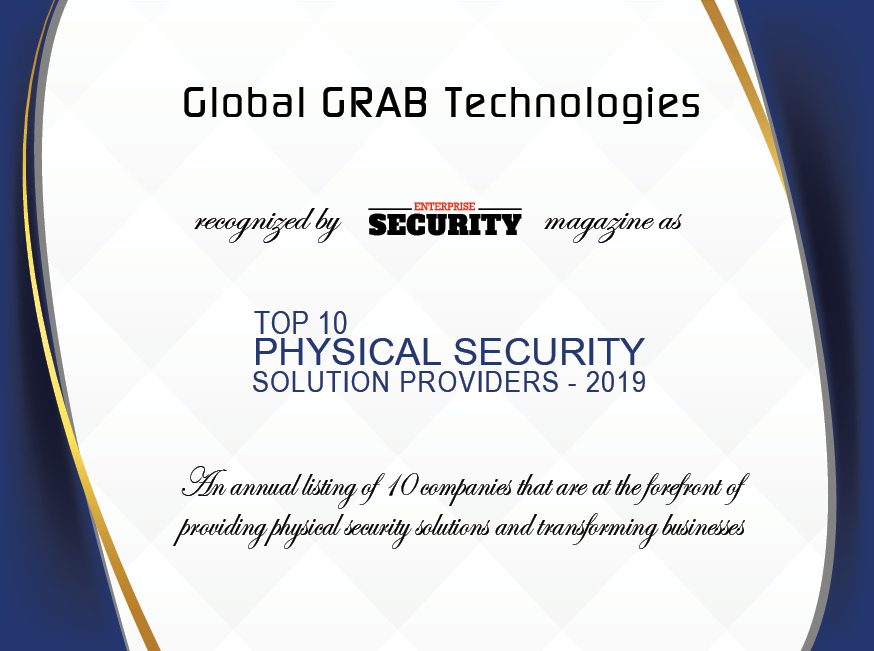 Read more about how we've reimagined perimeter security in Enterprise Security Magazine's cover article from June 2019.