End-to-End Capabilities and Extensive Knowledge of Perimeter Security Design
Our depth and breadth of experience equip us with the insight and skills to understand and resolve new or difficult situations, outsmarting potential threats. We approach every challenge with persistent determination. We do whatever it takes, and we aren't easily deterred from our course of action.
our process
Best Practices Consult
---
Based on a consult, we formulate recommendations and discover potential security gaps as we identify solutions that others might miss and solve operational challenges that seem unsolvable.
Design & Engineer
---
Our innovative team designs new perimeter security products, solutions and technology to fulfill the functional obligations and requirements of a customer's specific security goals.
Construct & Integrate
---
A key differentiation of Global GRAB is our experience in fabrication, manufacturing, construction and the design of custom controls while leveraging integration efficiencies.
Maintain & Service
---
We deliver a maintenance, service and warranty program designed to meet the challenges and service-level agreement requirements of mission critical organizations.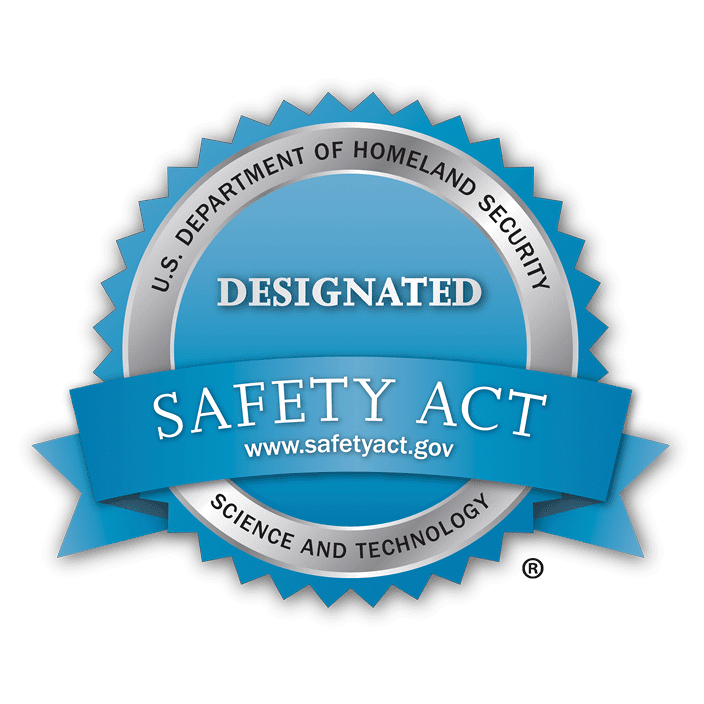 Global GRAB Earns SAFETY Act Designation
After an extensive evaluation process, Global GRAB received the U.S. Department of Homeland Security SAFETY Act designation for its award-winning, less-than-lethal perimeter security innovations.
what they're saying
I want to take this opportunity to let you know how much we appreciate the efforts of you and your team in assisting with our security posture throughout the week of the Democratic National Convention in Charlotte, North Carolina. From the procurement of the fence product itself, to the set up and take down, your staff was professional every step of the way. Our folks and others had nothing but positive things to say about the appearance and functionality of the product. Please ensure your team and leadership receive this as this has been a wonderful partnership that we hope to continue with. Thank you to you and your team again.
As the former Construction Manager for the Front Gate (MILCON) project at Parris Island, SC, it is my pleasure to provide my input regarding the construction of this project. In my view, you and your team, brought unmatched qualities that ensured the successful completion of the Front Gate project. Honesty, diligence, knowledge, competence, reliability, experience, commitment, and professionalism are only some of them. However, the most impressive quality I observed was simply 'wanting to provide a great product'. It was that 'attitude' that helped overcome a wide array challenges in a timely manner. The successful completion of the Front Gate project is a great testament that, with the right people, a project can be done right, in time, and within budget.
Global GRAB is a powerful and strong defense company. The team is extremely helpful and operates a great facility.
The GRAB Barriers were selected because they were considered by the Provost Marshal's Office to be the only Non-Lethal barrier that met or exceeded every State, Federal, and Army Standard for stopping a specific "Threat Vehicle" and with less risk to drivers and occupants.
We Exist To Protect
Our ultimate goal is to protect people, places and data from threats by identifying and fortifying perimeter vulnerabilities.
knowledge & news
06.06.23
---
Global GRAB Technologies, www.grabglobal.com a global leader in designing, engineering, fabricating, manufacturing, and installing crash rated vehicle barriers and hostile vehicle mitigation systems, including its patented energy absorbing, less-than-lethal GRAB 300 (Ground Retractable Automobile Barrier) system announce a major award.
---
read more >
08.18.22
---
Global GRAB Technologies Acquires Innovo Security Works LLC, Product Lines /PRNewswire/ Global GRAB Technologies, www.grabglobal.com a worldwide authority in Perimeter Security and Hostile Vehicle Mitigation products, solutions, and services, announced today it has acquired the product lines of Innovo Security Works LLC, www.innovosecurity.com of Knoxville, Tennessee, a leading manufacturer of security barriers, gates, fences and […]
---
read more >
04.14.21
---
Global GRAB Technologies announced key 1st quarter WINS including agreements to deliver and install award-winning GRAB-300 systems.
---
read more >